Game 2 - May 27th, MAY THE FORCE BE WITH YOU
05/27/2022 05:30 PM - 10:00 PM MT
Category
Bouts & Scrimmages
Admission
Free - Official
Free - Volunteer
$15.00 - Skater - Rookie
$15.00 - Skater - Int/Adv
Location
Bell Bank Park
1 Legacy Drive
Mesa, AZ 85212
United States of America
Building Number: Fieldhouse C

Description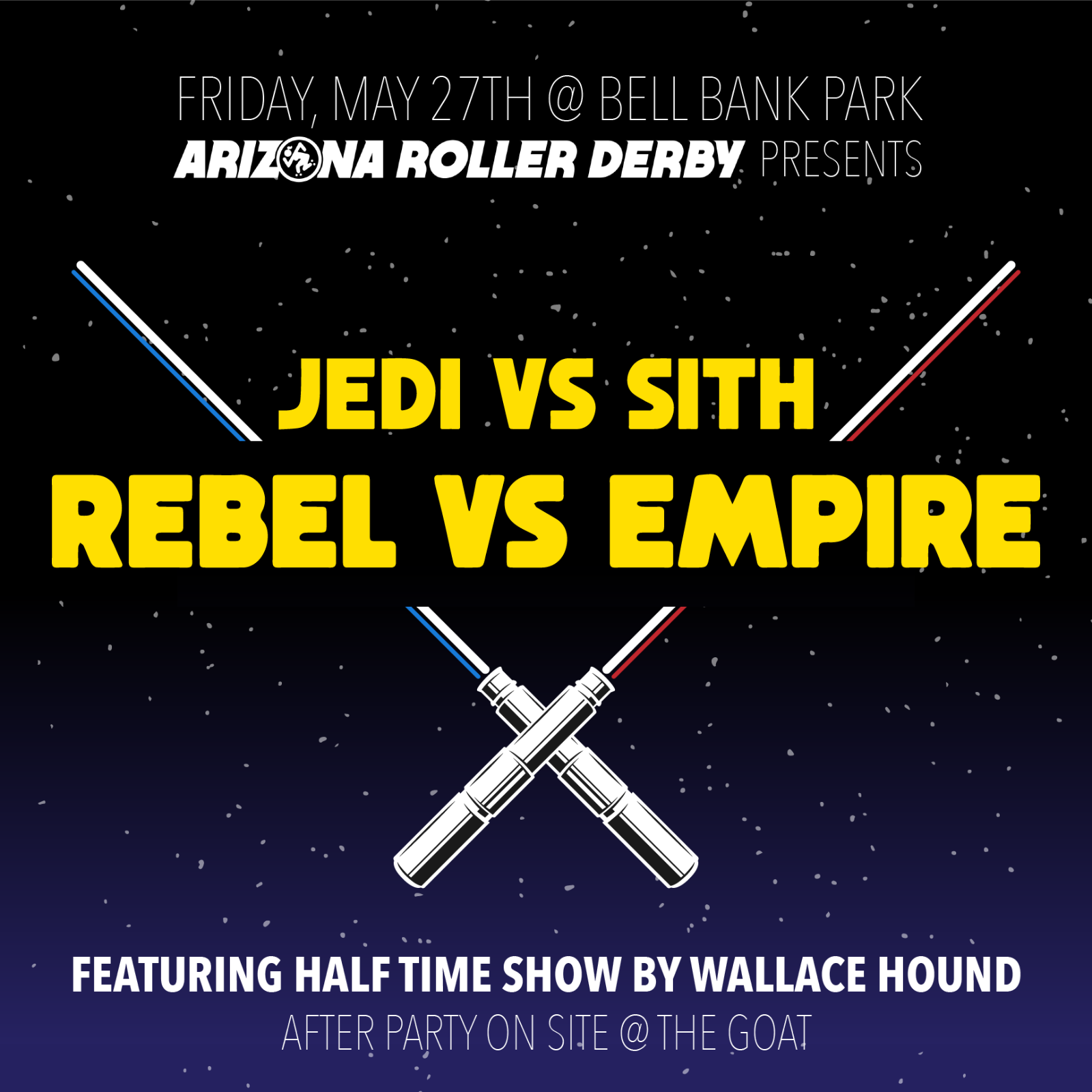 This is an open adult bout, any league skater, official or volunteer can register!
JEDI VS SITH - Rookie Challenge Bout (30 min game) @6:30pm
This is a beginner derby level challenge, designed for those just starting out their derby career or with little derby experience.
REBEL VS EMPIRE - Intermediate / Advanced Bout (Full Length) @7:30pm
Rosters are made to be competitive, we do our best to equalize teams and play.